View the destinations you can reach with Košice Transfer
We will be happy to take you to the following destinations, but also to your other destinations throughout Europe. Whether it is a transfer on the verified line Košice - Budapest, or you need to be taken to another place, we are here for you.
Slovakia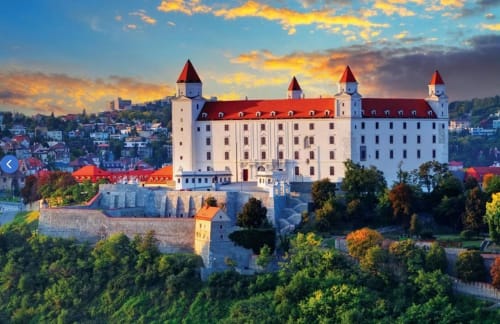 Bratislava
Bratislava, the capital of Slovakia, is a diverse and lively city full of history and culture. It is located on the bank of the Danube river and offers beautiful views of its surroundings.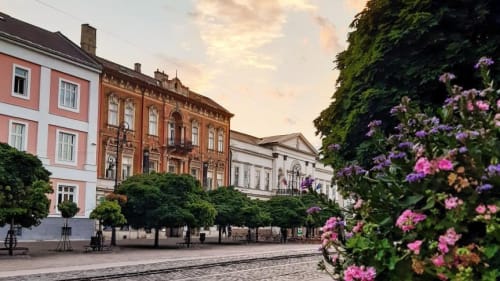 Kosice
Košice is the capital of eastern Slovakia with almost 240,000 inhabitants. They are an important center of political, economic, cultural and church life.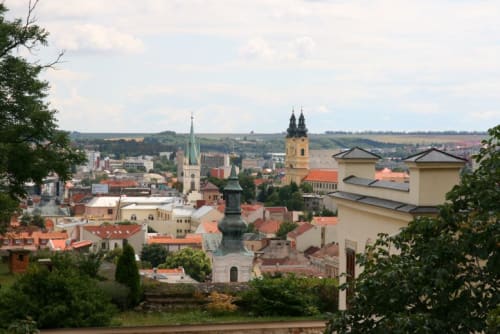 Nitra
Nitra, one of the oldest Slovak cities, is rich in history and culture. With its unique atmosphere and beautiful castle, it will attract visitors with its peaceful and pleasant atmosphere.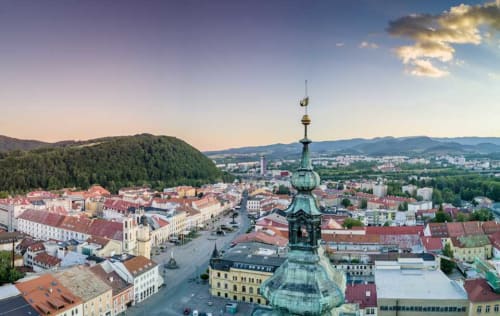 Banska Bystrica
Banska Bystrica, a historic city in central Slovakia, is surrounded by beautiful nature and mountain ranges. It attracts visitors with its rich cultural heritage and impressive square architecture.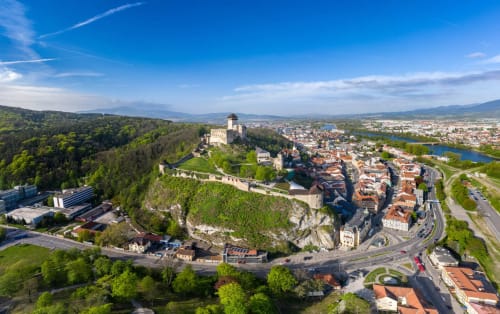 Trencin
Trenčín is a historic town in the west of Slovakia, in the valley of the river Váh. It is famous for its castle that towers over the town and a Roman inscription from 179.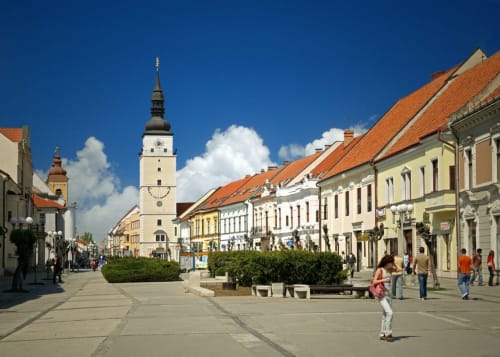 Trnava
Trnava, also called "Slovak Rome", is a historic city with preserved medieval walls and the cathedral of St. John the Baptist.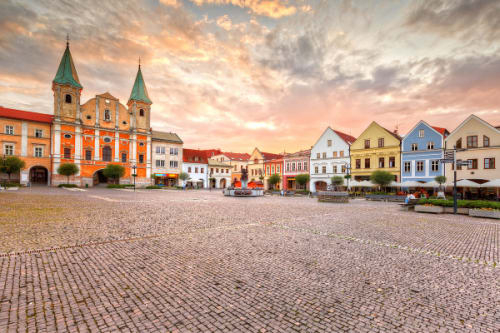 Zilina
Žilina is a beautiful city in the north-west of Slovakia, which offers a rich history, culture and nature. Here you can enjoy a wonderful view of the river Váh, visit interesting monuments or go on a trip to the surrounding mountains.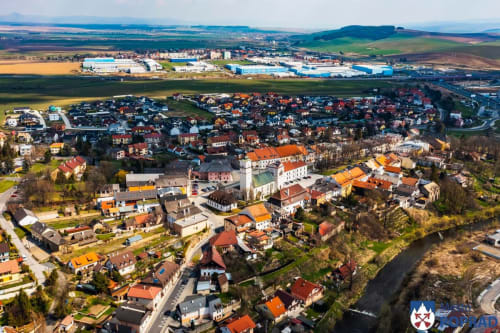 Poprad
Poprad is a beautiful city in the north of Slovakia, which is known for its rich history and natural beauty. Poprad is an ideal starting point for visiting the High Tatras and other attractions in the region.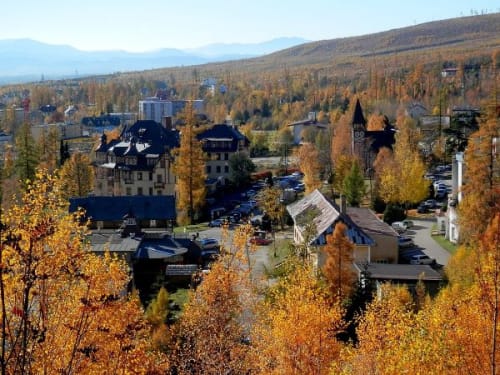 Stary Smokovec
Starý Smokovec is a beautiful mountain resort in the heart of the High Tatras. You can find a lot of fun, relaxation and natural beauty here.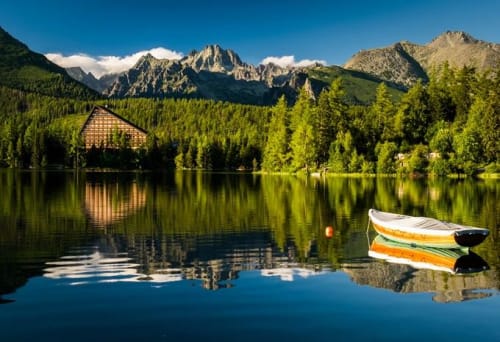 High Tatras
The High Tatras are the highest mountain range in Slovakia and the smallest high mountain range in the world. They offer beautiful views, rich nature and many possibilities for hiking, skiing and relaxation.
Presov
Presov is the third largest city in Slovakia and the center of Šariš. It is known for its rich history, culture and architecture.
Michalovce
Michalovce is a town in eastern Slovakia with a rich history and culture. Here you can visit the castle, museum, church or walk along the Laborec river embankment.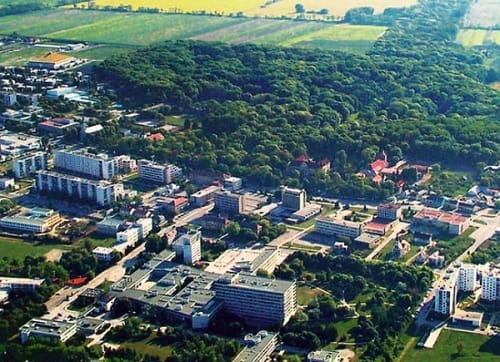 Trebisov
Trebisov is a city in the southwestern part of the East Slovak Lowland, which is considered the center of southern Zemplin. It has a rich history, culture and natural beauty that attracts many visitors.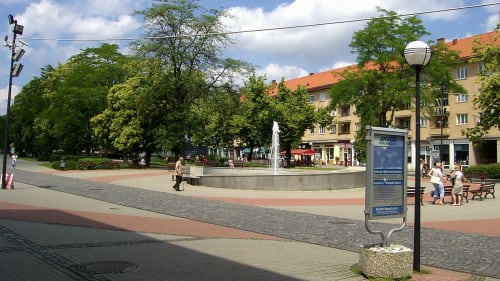 Humenne
Humenne is a town in eastern Slovakia, where the rivers Laborec and Cirocha meet. It has a rich history, culture and sports opportunities. If you like nature, you can visit Vihorlatské vrchy or the museum in nature.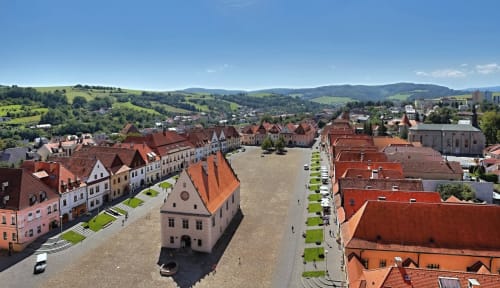 Bardejov
Bardejov is a beautiful town in the northeast of Slovakia, which belongs to the UNESCO world heritage. It has a preserved medieval historical center with a town hall, a church and a Jewish suburb.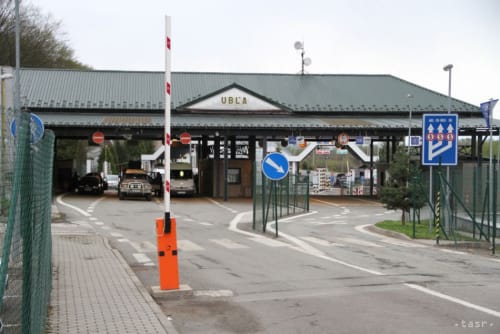 Ubľa
Ubľa is a village and border crossing in the east of Slovakia, near the border with Ukraine. It is known for its rich history, folklore and domestic production of wooden tools.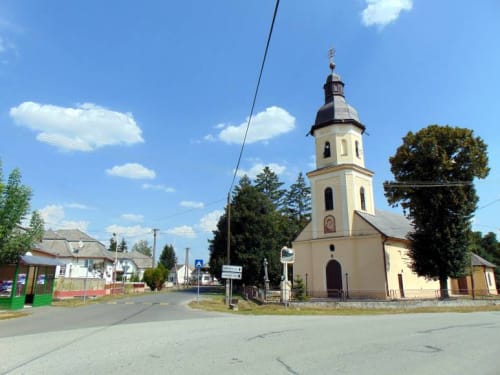 Velke Slemence
Veľké Slemence is a village in Slovakia, located on the border with Ukraine. It is known for having the shortest border crossing in Europe.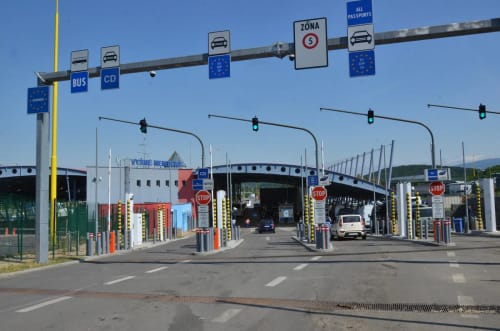 Vysne Nemecke
Vyšné Nemecké is a small village in the east of Slovakia, near the border with Ukraine. It is known for its historical monument - the church of St. Michael from the 15th century.
Česko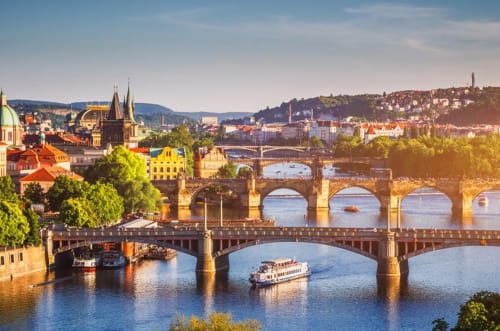 Praha
Prague is the capital of the Czech Republic and one of the most beautiful cities in Europe. It has a rich history, beautiful architecture and a vibrant culture. Prague is also known as the Golden City or the Mother of Cities.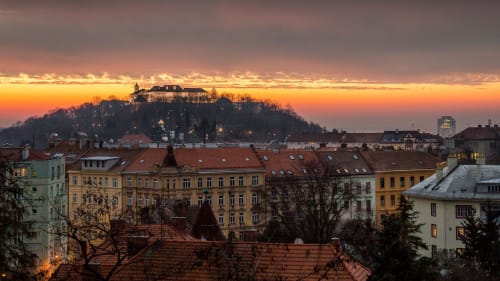 Brno
Brno is the second largest city in the Czech Republic and the former capital of Moravia. It has a rich history, culture and architecture. You can visit the impressive Cathedral of Saints Peter and Paul, Špilberk Castle or the modernist Villa Tugendhat.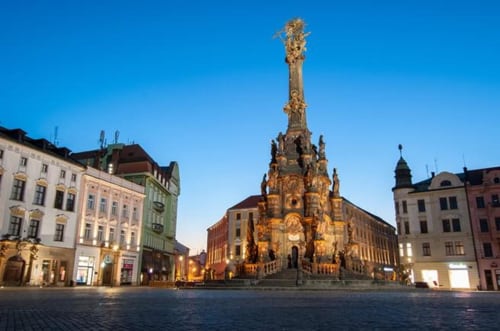 Olomouc
Olomouc has a beautiful historical center with monuments such as the Column of the Holy Trinity, the town hall with an astronomical clock or fountains. Olomouc is also known as a university city with a long tradition of education.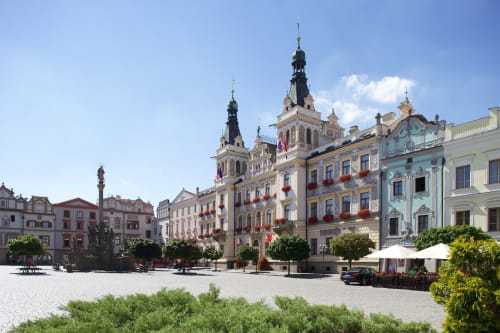 Pardubice
Pardubice is known for its historic center, which is protected as a city monument reserve, and for its sports events, such as Veľká Pardubická, Zlatá rilba Pardubice or Český open.
Poľsko
Krakow
Krakow is a historic city in Poland with a rich cultural heritage and beautiful architecture, home to the famous Krakow Castle and the National Museum.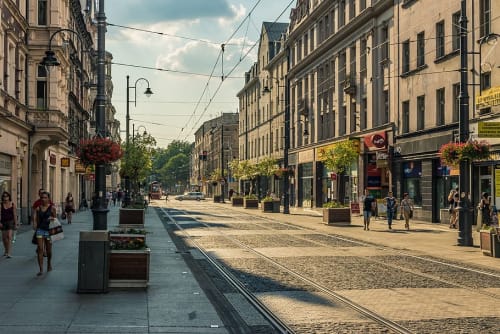 Katowice
Katowice is a modern city in Poland that is an important industrial center with important cultural events such as the Tauron Nowa Muzyka festival.
Wroclaw
Wroclaw is a lively and colorful city in Poland, known for its rich history and beautiful market squares. The city is also known for its impressive bridges and many monuments.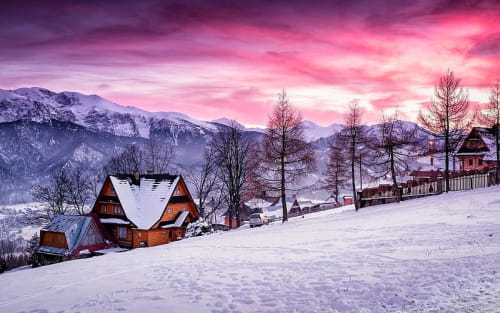 Zakopane
Zakopane is a picturesque mountain town in Poland, a popular tourist spot in the Tatra National Park, known for its traditional mountain architecture and rich opportunities for skiing and hiking.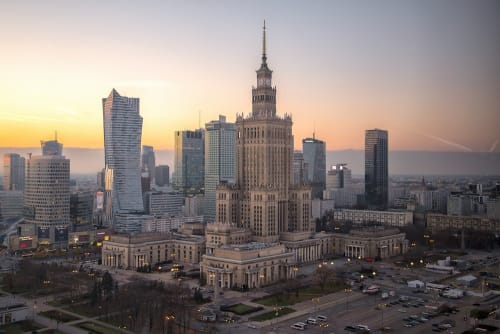 Warsaw
Warsaw is the capital of Poland, rich in history and culture, with important monuments such as the Royal Castle and the Old Town, which are inscribed on the UNESCO World Heritage List.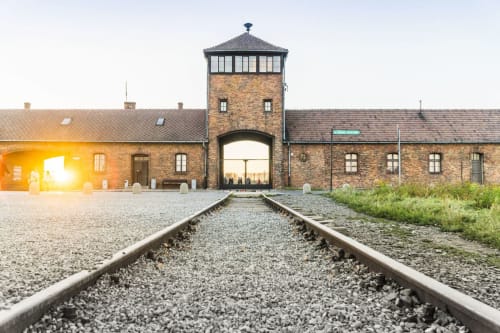 Oświęcim
Oświęcim, also known as Auschwitz, is the site of one of the most famous concentration camps from the Second World War, which tragically bears witness to the horrors of the Holocaust.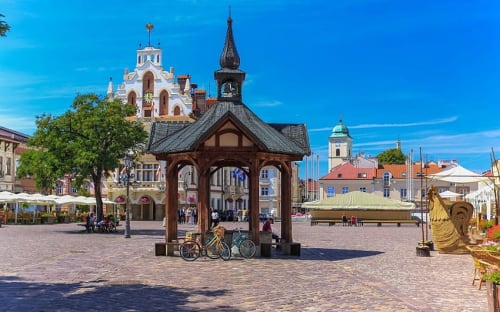 Rzesov
Rzesov is rich in cultural scene and historical monuments, such as Rzeszów Castle. The city offers many attractions, including parks and squares where various events and festivals take place.
Maďarsko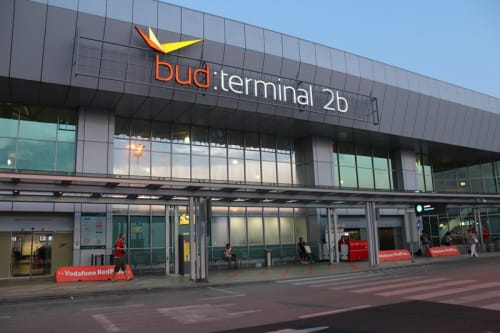 Budapest - Airport
Budapest Airport is the main international airport in Hungary, which serves as an important transportation hub for travelers from all over the world. With modern terminals and a wide network of air connections, it offers convenient travel and access to many destinations.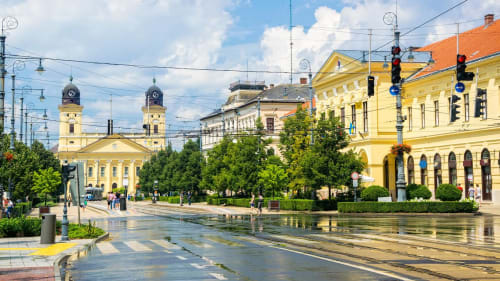 Debrecen
Debrecen is the second largest city in Hungary, known for its rich history, university environment and cultural events. The city is home to important monuments, such as the Reformed Tower, and offers diverse opportunities for tourism and relaxation.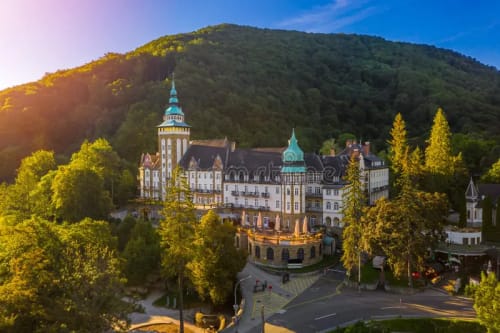 Miškolc
Miskolc is a large Hungarian city located near the Bükk mountain range and is famous for its thermal baths and natural beauty. The city also offers a variety of cultural and historical attractions, including the majestic Miskolc Theater.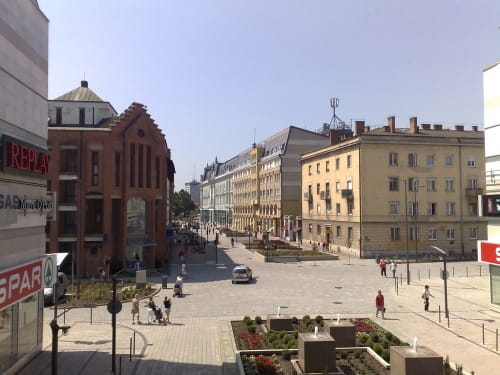 Níreďháza
Níreďháza is a small village located in Hungary, known for its peaceful and natural atmosphere. The surroundings of the village are surrounded by beautiful nature, which makes it a popular place for hiking and relaxation.
Rakúsko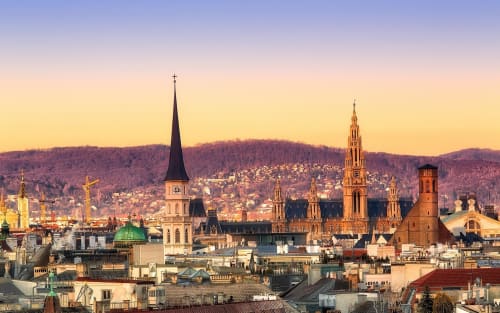 Vienna
Vienna is the capital of Austria and is known for its beautiful architecture, including the Hofburg and the State Opera. The city offers a rich cultural scene, museums, cafes and diverse shopping opportunities, which makes it an attractive destination for visitors from all over the world.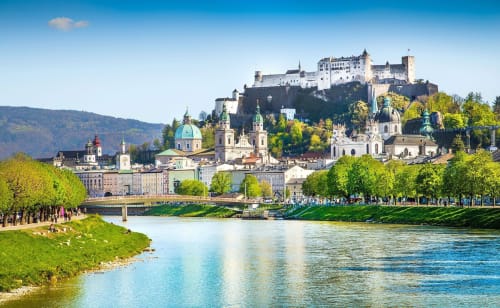 Salzburg
Salzburg is a small and charming city in Austria, known for its historic center and the impressive Salzburger Dom. Known as the birthplace of composer Wolfgang Amadeus Mozart, the city offers a rich music scene and opportunities to explore the beautiful Alpine landscapes.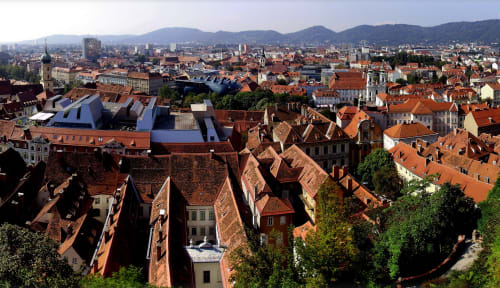 Graz
Graz is the second largest city in Austria and its historic center is a UNESCO World Heritage Site. The city is known for its rich culture, beautiful architecture and excellent gastronomic experience.